Our Students
First meeting of the intake 2020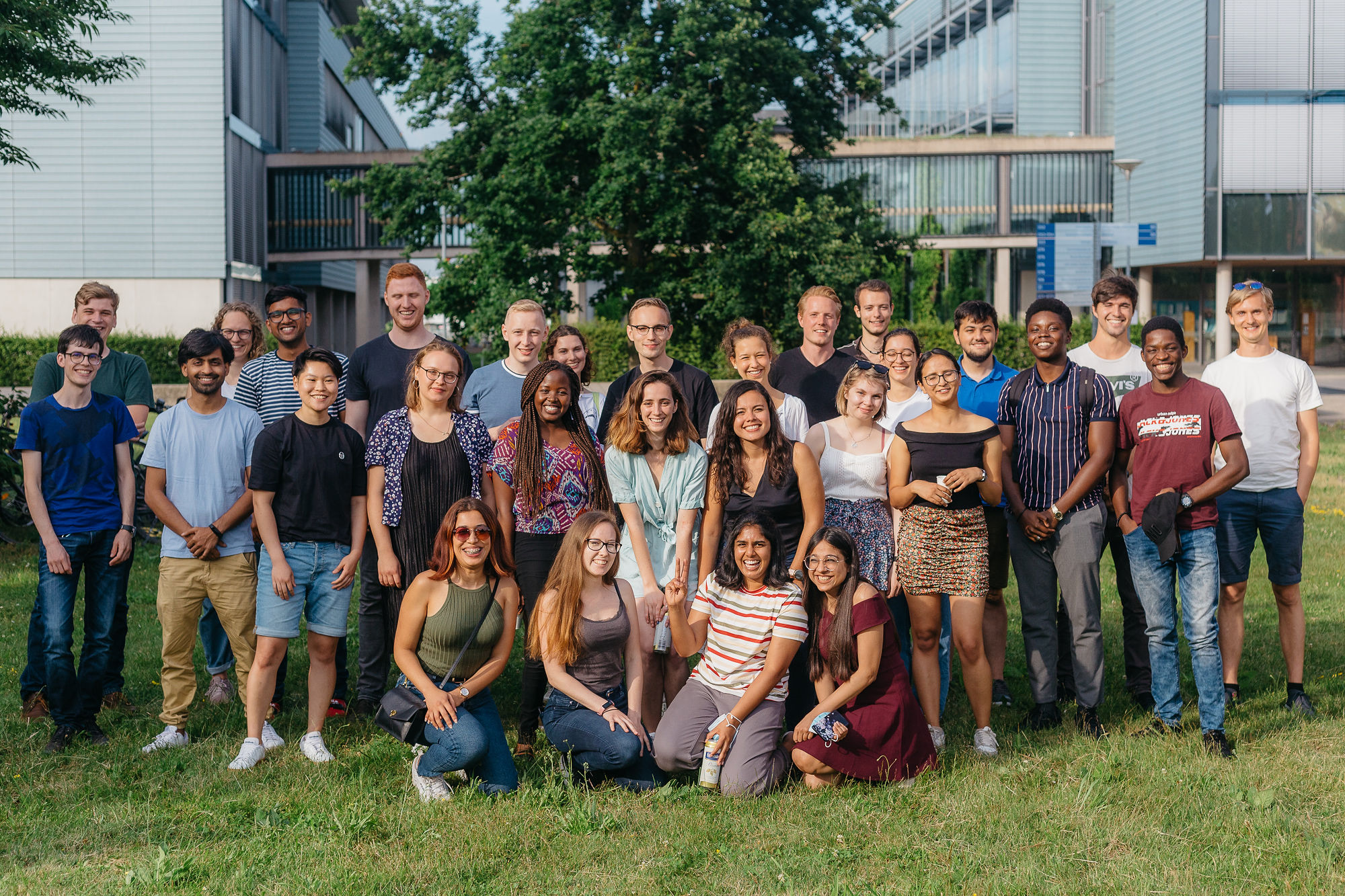 Poster pictures from the intake 2019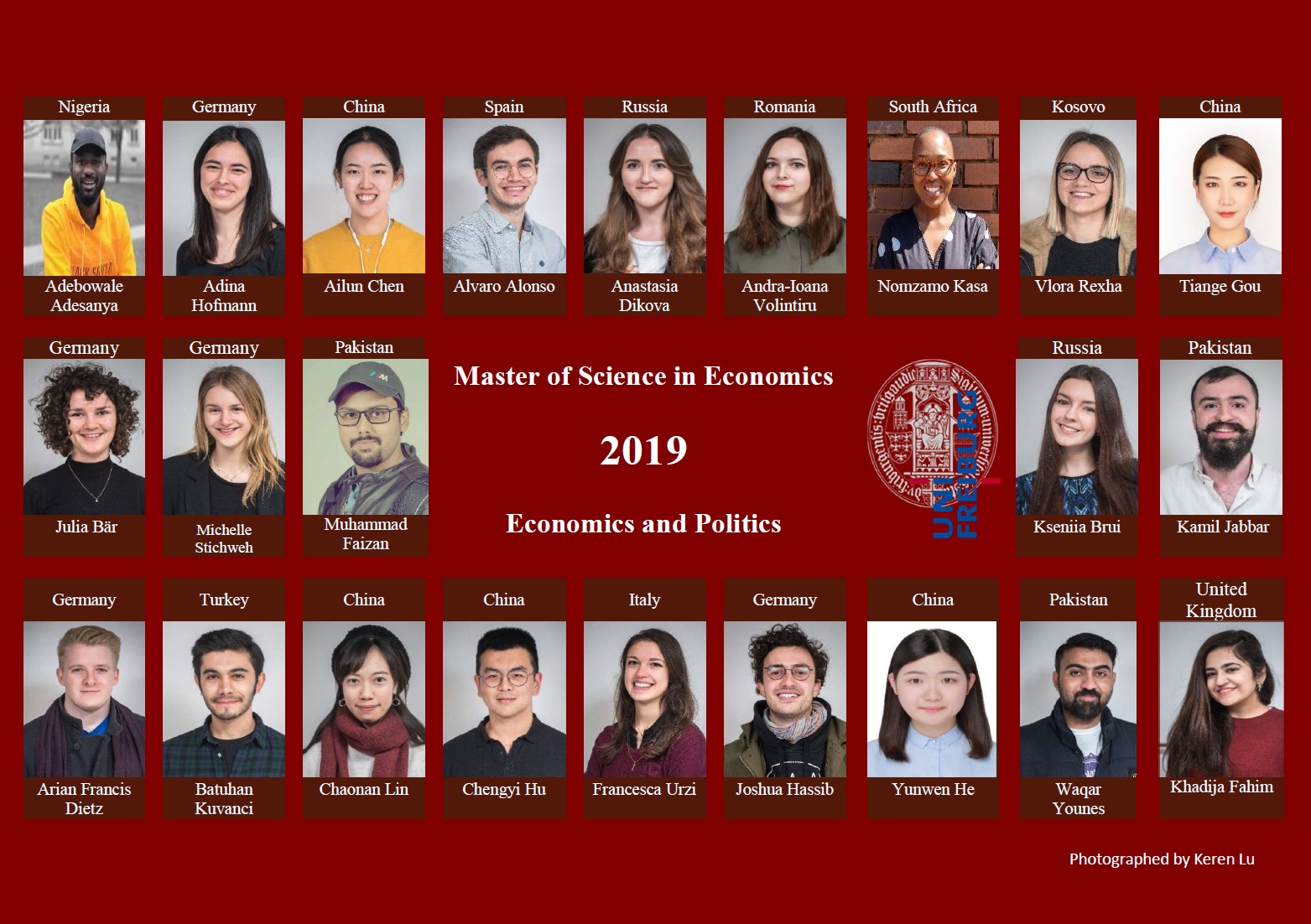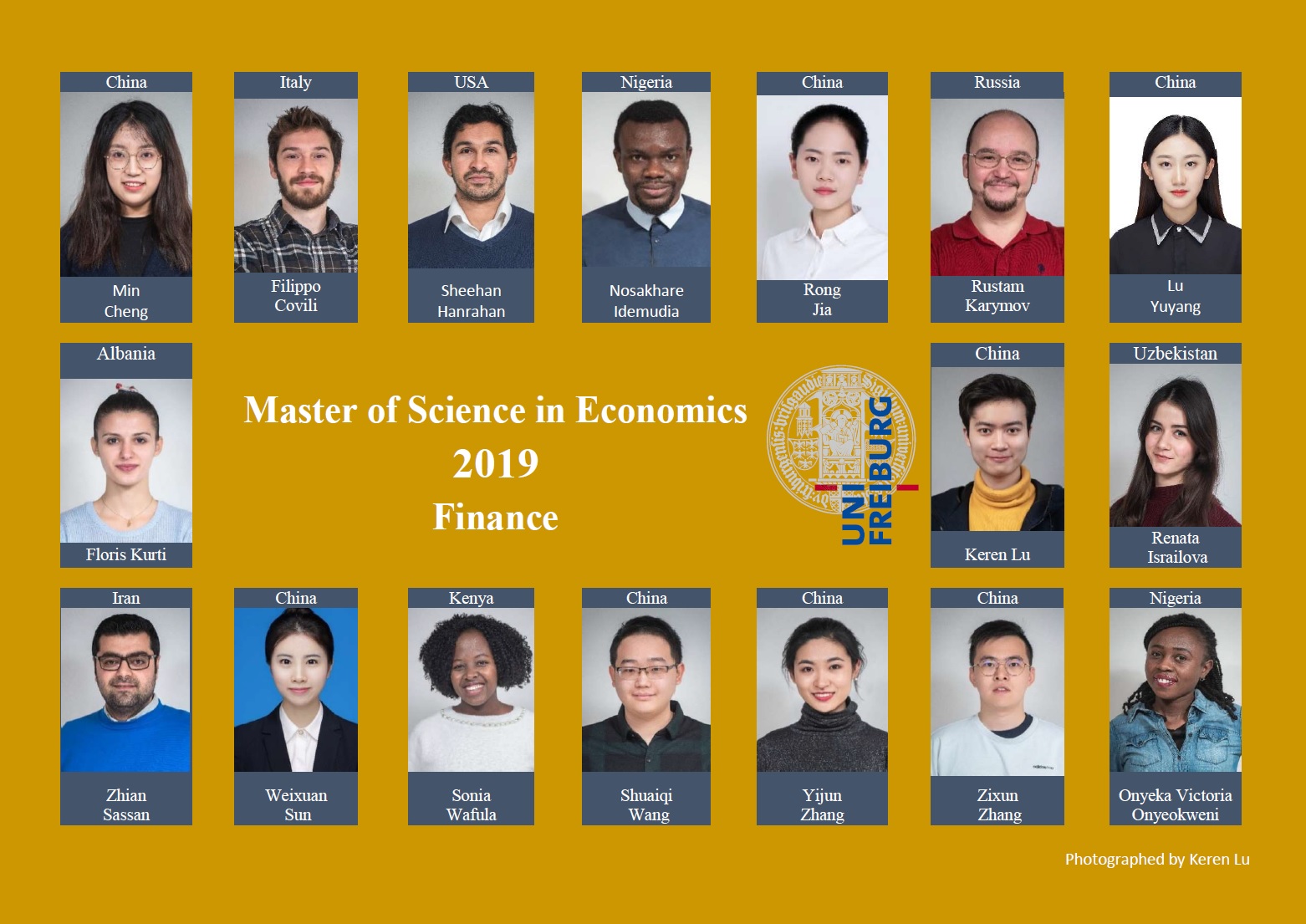 Poster pictures from the intake 2018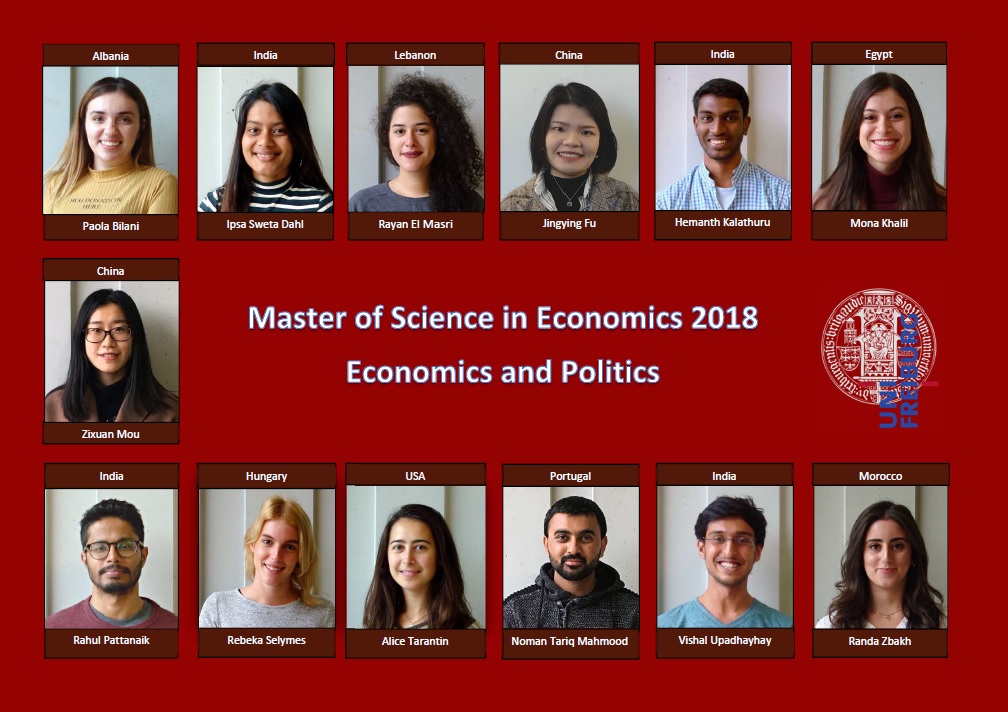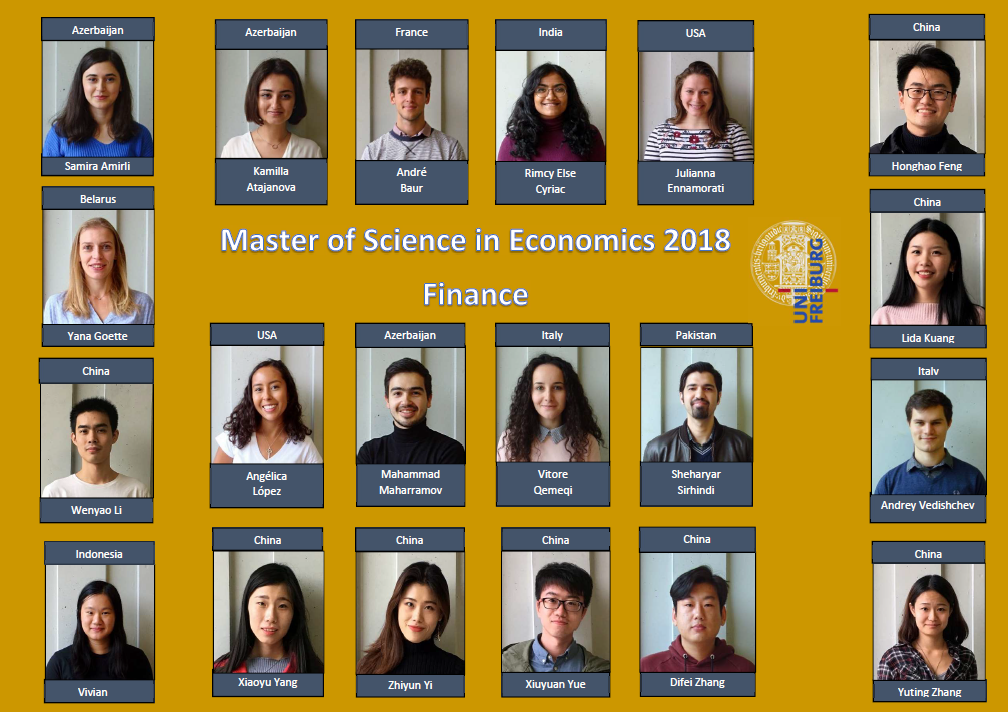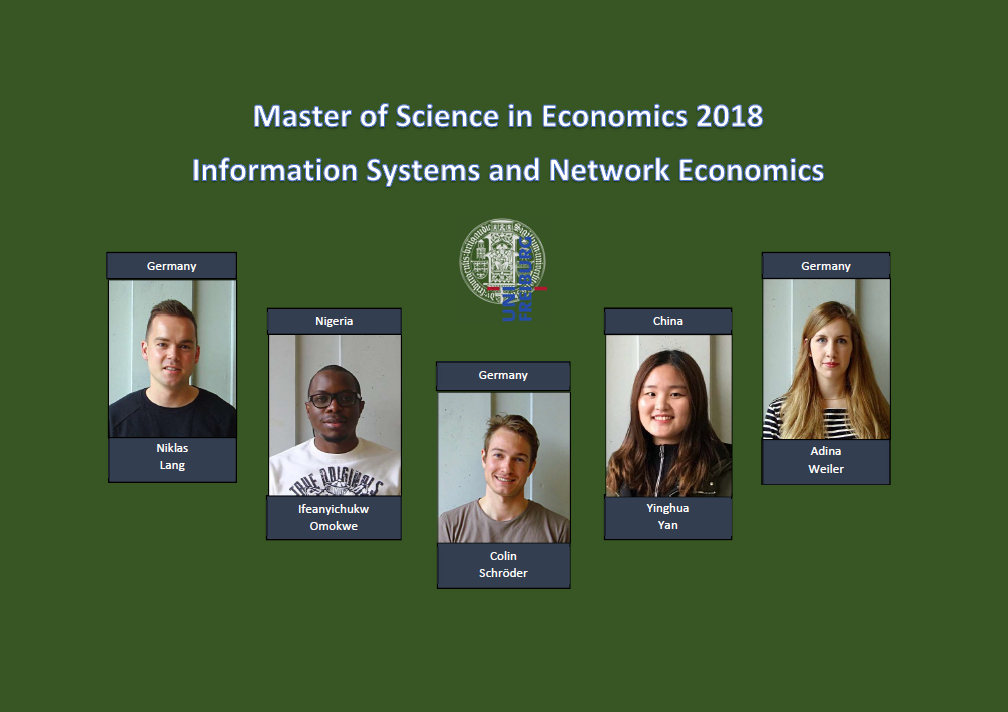 Pictures from the Graduation Ceremonies
 Graduation Ceremony 2019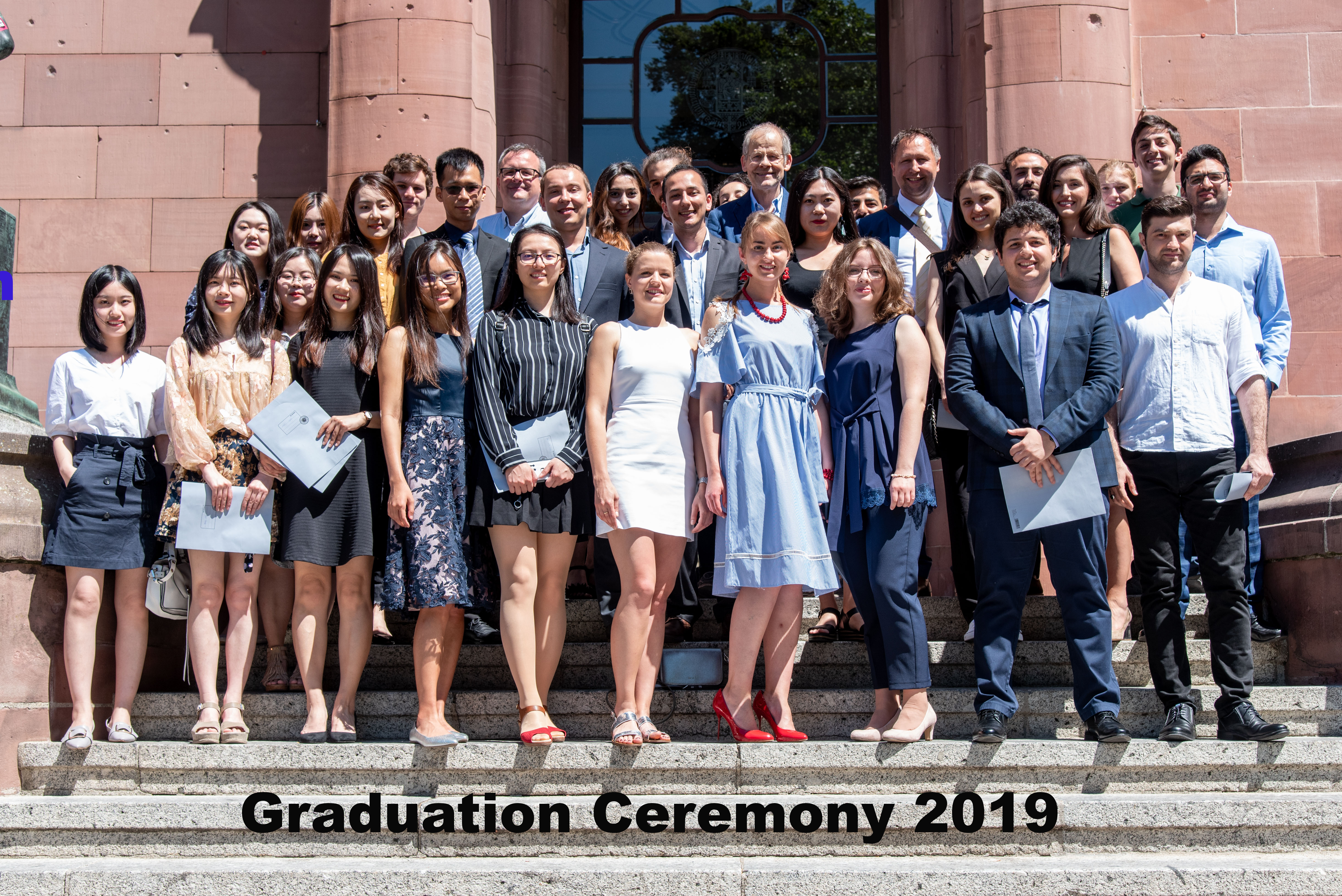 Graduation Ceremony 2018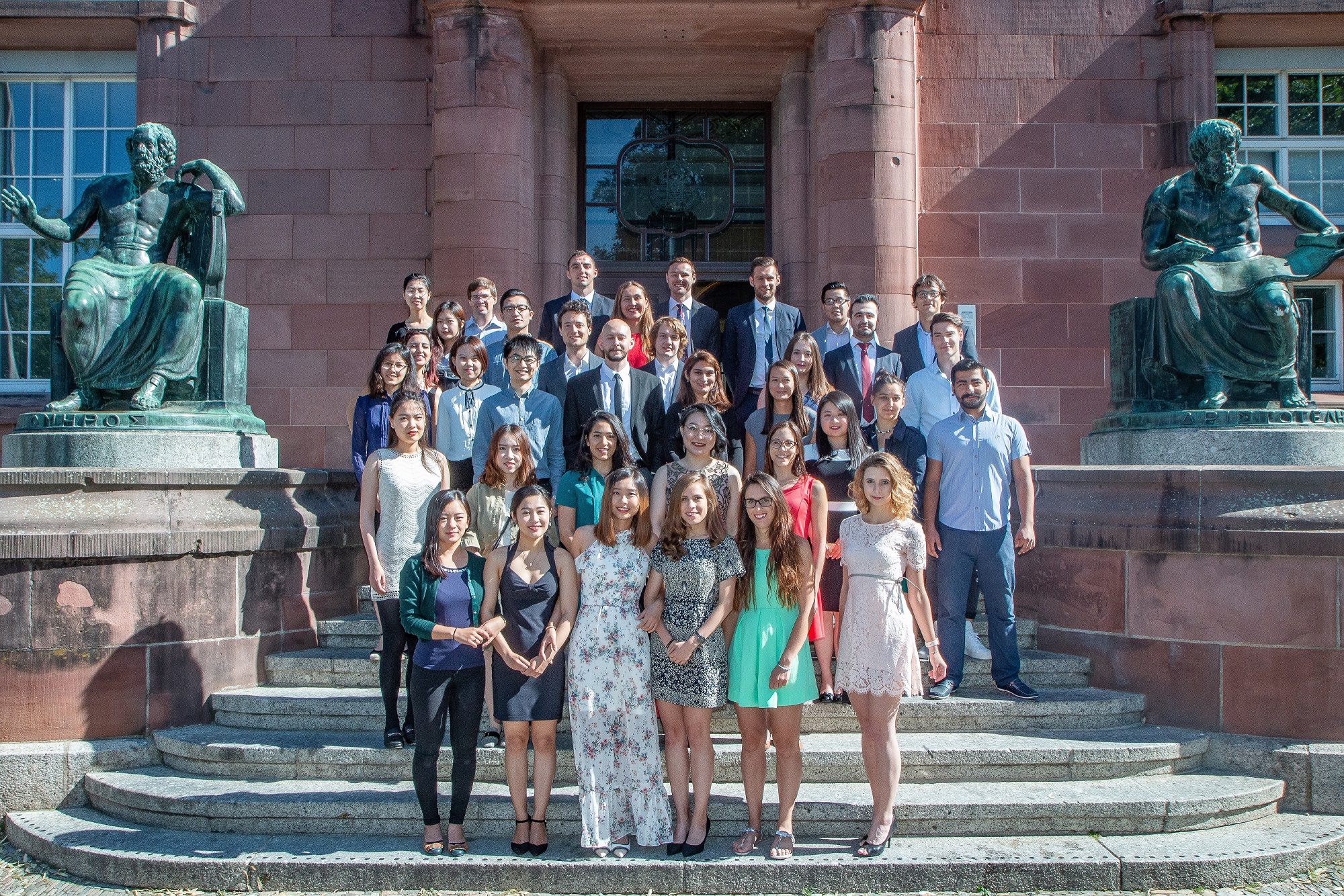 Message from the Student Union
Hello everybody!
The Students' Union is a democratic assembly which is elected by Master of Economics students each year and acts on behalfs of the current student body. It is through us that the students voice their questions, concerns and suggestions to the Student Commission (Studienkommission), faculty and the program coordinator.
For all issues concerning the faculty or other academic affairs we cooperate with students of the Fachschaft, the official representative body of students of economic sciences.
In addition, the Students' Union performs several other functions such as building and maintaining relations with prospective students and alumni, organizing new student orientation and planning of social events.
If you have questions, suggestions or anything else, please do not hesitate to contact us via e-mail (MEP.studentunion (at) gmail.com). We would be very happy to answer your questions.
Your MEP Students' Union